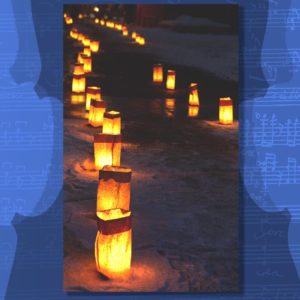 Winter's Gifts: Journeys
December 15, 2018 | 8PM First Presbyterian Church, Palo Alto
December 16, 2018 | 7PM Mission Santa Clara
Conductors Barbara Day Turner and Daniel Hughes
A time honored tradition, "Winter's Gifts" is a celebration of the season as told through the glorious voices of The Choral Project and the moving music of the San José Chamber Orchestra. Winter's Gifts: JOURNEYS will include music by Gabriel Fauré, Anica Galindo, J.A. Kawarsky, Joshua Shank, Randall Thompson, Ola Gjielo and others, and a feature by clarinetist Asaf Ophir.
Conductors Barbara Day Turner and Daniel Hughes collaborate to create this very special concert which has become a Bay Area holiday tradition in the breathtaking acoustics of Mission Santa Clara de Asís and the beautiful sanctuary of First Presbyterian Church in Palo Alto!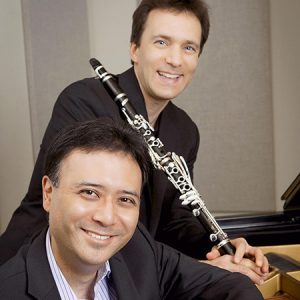 Happy New Year 2019!
January 6, 2019 | 7PM Trianon Theater
Don't miss this stunning opportunity to celebrate the arrival of 2019 with the music of Beethoven, Copland, Mendelssohn and Gabriela Lena Frank shared with magnificent artistry by pianist Jon Nakamatsu, and father and son clarinetists Jon and Alec Manasse. A bubbly reception after keeps the holidays going!
Gabriela Lena Frank/Coqueteos
Felix Mendelssohn/Concertpiece Opus 113
……Jon and Alec Manasse, clarinets
Aaron Copland/Clarinet Concerto
……Jon Manasse, clarinet
Ludwig van Beethoven/Piano Concerto #4
……Jon Nakamatsu, piano