SJCO 30th Anniversary Season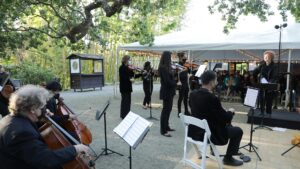 Season Passes available now!
Single tickets will go on sale September 11th.
Rest assured that we'll be prioritizing the safety of both our audience and musicians by strictly observing county health guidelines at all of our events. Note that concerts are subject to change.
See the Concerts and Events page for more information. 
Email us at sjco@sbcglobal.net for information and for any questions you might have.