Talise Trevigne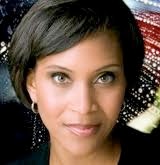 March 2012
Interview by Samuel Thompson
"All of us, whether or not we are warriors, have a cubic centimeter of chance that pops out in front of our eyes from time to time. The difference between an average man and a warrior is that the warrior is aware of this, and one of his tasks is to be alert, deliberately waiting, so that when his cubic centimenter pops out he has the necessary speed, the prowess, to pick it up". – Carlos Castaneda
Possessing a repertoire spanning both operatic and concert work ranging from Haydn's Creation to Jake Heggie's recently premiered Piece of 9/11 – Memories from Houston and the role of Pip in Heggie's critically-acclaimed Moby-Dick, soprano Talise Trevigne is a woman who definitely understands the significance of that cubic centimeter of chance. No stranger to audiences in either the Silicon Valley or the San Francisco Bay area, Ms. Trevigne is a Bay Area native who has received tremendous accolades for her performances in major opera houses worldwide.
Ms. Trevigne appears as the featured soloist featured in the San José Chamber Orchestra's upcoming performance of Gustav Mahler's Symphony No. 4 on March 4, 2012.
Speaking on the telephone via New York after recent performances with the San Diego Opera, Ms. Trevigne – a delightful, amiable soul – shared excitement about returning to her home state. "Most of my work this season is in California, " Ms. Trevigne said. "I'm a Bay Area girl – I grew up between between Mountain View and Los Altos, and my family moved to the East Bay when I went off to college– it's always nice to come home."
When speaking of how her collaborative partnership with Jake Heggie came to be, soprano Talise Trevigne shows a marvelous and inspiring degree of respect. "It's really rare that you can call your colleague a dear friend, but Jake is truly like family, " Ms. Trevigne says, referring to Heggie as "the most talented American composer of our time, yet the most sincere, generous, humble spirit that I have ever met."
Describing that the cubic centimeter of chance: "The collaboration with Jake started three years ago – I was interested in some songs of his and wanted to commission something from him. We emailed each other once. Six months later I happened to be in Dallas – I didn't even know that Moby-Dick existed at that point, but was suddenly asked to fly to New York to audition for Patrick Summers of the Houston Grand Opera for an opera by Jake Heggie." While Heggie himself was not at that audition, Summers and the other present were immediately confident that the role of Pip was made for Ms. Trevigne.
"I later flew to California for performances with the Oakland East Bay Symphony and Jake was in the Bay Area, so he came out to the concert. Jake likes to write for specific voices in mind, and when we met after the performance, he got down on his knees – it's so sweet – and said 'The role of Pip just got so much bigger'."
Commissioned by The Dallas Opera with San Francisco Opera, San Diego Opera, Calgary Opera and the State Opera of South Australia, Moby-Dick opened on April 30, 2010 at the Margot & Bill Winspear Opera House in Dallas. Ms. Trevigne and Heggie have continued to develop a very fruitful collaborative partnership, including the recently released CD "At the Statue of Venus" which includes songs by both Heggie and Glen Roven. "During my time at the Manhattan School of Music, I was the girl who wanted to sing chamber music. With my teacher Adele Addison (frequent collaborator with Leonard Bernstein) I grew up singing lieder so I was well-groomed in the ways of being a singer."
Like her mentor Ms. Addison, Talise is equally at home with chamber music, concert and operatic performance and relishes the task of preparing characters in all forms. 'In terms of actually preparing the music, there's not really any difference in how one uses vocal technique," she says. "The most distinct difference is that with modern opera there are other things to play off of, including the presence of additional characters, which let you find your way. The tricky part in concert or recital work is to bring one or more characters to life instantaneously for the audience without the help of props or anything – you have to find different ways to communicate. I love playing with the timbres of the instrumentation around me as opposed to a character, but I approach every character the same. I start with the text, and then I build the character around the text – then have a story in mind before the character begins."
Her working routine is also very clear and systematic. "I try to sit down at the same time every morning. I've learned that my peak hours – when I'm most focused and able to truly learn music – are from 9am to noon and 9-10:30 in the evening." A devoted mother, Ms. Trevigne uses the remaining time to handle life's other details and to spend time with her family.
Ms. Trevigne's upcoming performance with the Chamber Orchestra is a "double debut": not only is it her debut with the orchestra but it is also her first performance of Mahler's Fourth Symphony (she has performed the soprano solo in Mahler's Second Symphony) and she expressed great excitement both about the work and the opportunity to partner with Barbara Day Turner. "Perfection – Mahler and Strauss are my top favorite," she said. "Barbara Day Turner and I go way back – we met I was still in conservatory. She has been so kind and so loving throughout my career and has always been supportive, so when she called and said 'Can you come out and do a Mahler 4?' I said yes! Really looking forward to it."
With experiences that show a real acceptance of Castaneda's philosophy and its variation – "Life has a funny way of bringing people and situations together – all one has to do is watch and listen for his cues," – one can imagine the smile present when Ms. Trevigne says "Barbara, Mahler, Mom – it's gonna be a good homecoming."
Soprano Talise Trevigne, a singer recognized for the "sheer beauty of her voice" and "exquisite stage presence," performed as the soloist in the San José Chamber Orchestra's performance of Mahler Symphony No. 4 on Sunday, March 4, 2012.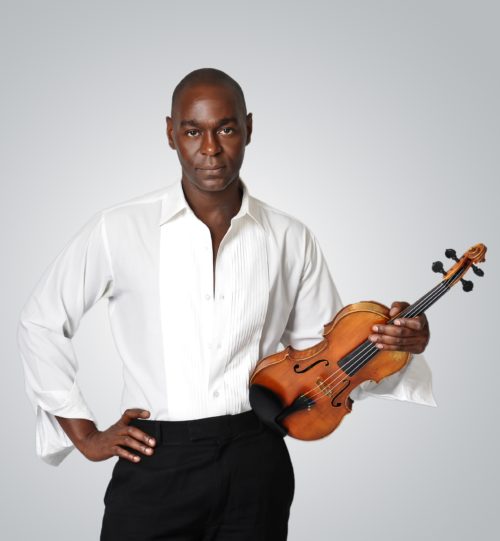 Samuel Thompson currently lives in Baltimore and performs regularly as a violinist with both the Delaware Symphony and Black Pearl Chamber Orchestra. As a writer, he is a regular contributor to violinist.com and has contributed to both Strings Magazine and Nigel Kennedy Online. You can read more of his work at samuelathompson.blogspot.com.