Stephanie Chase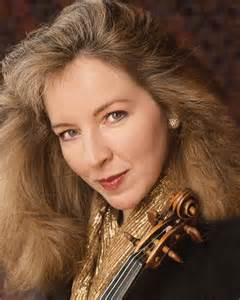 2014
Interview by Samuel Thompson
"The important thing is to keep your mind, soul, and imagination open."- attributed to Albert Einstein
This talk was a particularly special one, as I first met Stephanie Chase in 1989 while a student at the University of South Carolina. At that time she was performing as soloist with the South Carolina Philharmonic Orchestra and I had the good fortune to perform Mozart's E Major Adagio for her. Many years later, while a member of the New World Symphony, another opportunity came to work with Stephanie, and that master class performance was of Edward Elgar's mammoth Violin Concerto (which, incidentally, was also performed by a student in the South Carolina master class).
Stephanie Chase is definitely a "musician's musician" and a shining example of twenty-first century virtuosity. Equally at home performing the standard violin repertoire, historically informed performance practice and contemporary music, Ms. Chase offers "refreshingly stylish" (St. Louis Post-Dispatch) interpretations that reflect her endless and fruitful sense of curiosity. In this performance with the San José Chamber Orchestra, audiences will be treated to Ms. Chase's arrangements of Pablo Sarasate's Caprice Basque, Romanza Andaluza and Ziguenerweisen.
During our conversation, Stephanie shared the roots of this spirit of musical exploration that is hallmark of her life and career. "My father Bruce Chase was probably the earliest source of inspiration, as he was principally a musically arranger and composer," Ms. Chase said. "This was during the time that many television and radio stations had orchestras associated with them. He was principally self-taught, and his 'career' as an arranger came during his time as a member of a swing band, and grew to include his work for a nationally-broadcast called Don McNeal's Breakfast Club!"
"My father ultimately became a violinist with the Milwaukee Symphony, yet continued making arrangements, many of which were played by symphony orchestras," she shared. "He also arranged many works that have been published for both high school and elementary school music programs."
Ms. Chase's extensive work in historical performance practice has also fueled the depth of her compositions. "I started writing my own cadenzas for baroque and classical works in my early twenties, and it was through that work that I eventually wrote my own cadenzas for the Beethoven Violin Concerto." Ms. Chase's landmark recording of that concerto, made with Roy Goodman and the Hanover Band and released in 1993 on the Cala label, has received critical acclaim worldwide. The first ever period-performance of the Beethoven Violin Concerto, this recording has been hailed as "one of the twenty most outstanding performances in the work's recorded history" by Robin Stowell in Beethoven: Violin Concerto (Cambridge University Press) and equally praised in a review by noted scholar H. C. Robbins Landon.
The wellspring of deep admiration for Ms. Chase's work is a definite result of her commitment to the combination of musical integrity and creativity that is hallmark of her dynamic and well-established presence on the international concert stage. "It's important as a musician to acknowledge the chronology of music and everything that is out there, without compromising integrity," she said. "While there are always discussions about the 'viability' and 'life span' of our genre, my feeling is that our art form is thriving: there's ALWAYS somebody in the audience hearing a work for the first time."
"The fact is that we look at other forms of art and people think that Vermeer is as important as Jasper Johns – regarding classical music, I feel the same. This music is timeless, and needs to be maintained."
Stephanie's deep sense of integrity and devotion to the craft is evident through the joy she expressed about her arrangements of Sarasate's works. "Some years ago I was invited to participate in the American String Project, and during discussion about repertoire that I could lead (the American String Project features a system of rotating concertmasters) I proposed Sarasate," she said. That piece, an arrangement for string orchestra of additional music by Sarasate titled "Spanish Suite", was premiered by The American String Project in Seattle and is available as a live-concert recording on the MSR label. "For this upcoming concert with the San José Chamber Orchestra, I returned the solo violin parts of Romanza Andaluza and Caprice Basque to their original positions and orchestrated the piano parts for string orchestra. It is SO fun to orchestrate a piano part: one has the opportunity to explore so many more effects and experiment with many more textures to the sound!"
"In this arrangement of Zigeunerweisen, I put the woodwind and brass parts into the string sections, and am so looking forward to taking this to the first rehearsal as I have been working on these since early autumn." Other notable arrangements include "A Fantasy about Carmen," which was a work she created for string orchestra was premiered in 2005 in Zankel Hall (Carnegie Hall) in a performance by the orchestra of the Perlman Music Program, and arrangements of both Manuel de Falla's Siete Canciones espagnolas and one for string (double bass) quintet of the Sonata in D Minor for violin and piano, Opus 108 by Johannes Brahms.
The development of a true understanding of so many aspects of performing and musicianship is something that Ms. Chase regularly shares in master classes and to her students at the at the Steinhardt School of Culture, Education, and Human Development at New York University. "I always encourage my students to keep exploring – which includes working from Urtext editions as well as knowing the origins of those sources, as well as finding about as much as one can about composers and trying to translate that information".
"I feel that there is always the possibility of growth in interpretation, and I am always reconsidering," Ms. Chase shared near the end of our conversation. " Interpretations are not set in stone, and I relish being open to thinking and performing differently, as well as to gaining insight from playing chamber music and collaborating with great conductors. To become a great musician, you have to be a detective, which includes looking at sources and deciding how to present yourself." For more information on Ms. Chase, please visit www.stephaniechase.com.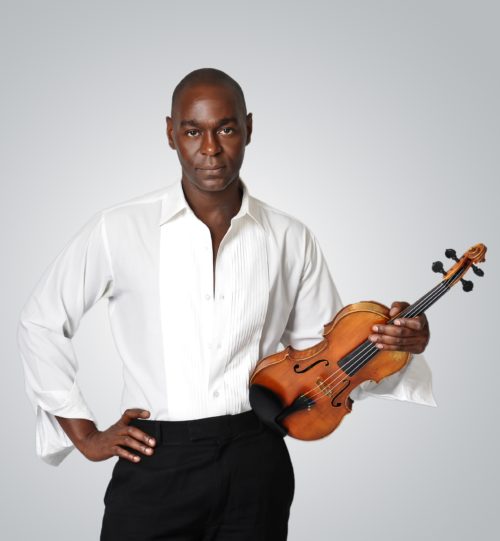 Samuel Thompson currently lives in Baltimore and performs regularly as a violinist with both the Delaware Symphony and Black Pearl Chamber Orchestra. As a writer, he is a regular contributor to violinist.com and has contributed to both Strings Magazine and Nigel Kennedy Online. You can read more of his work at samuelathompson.blogspot.com.