Leigh Weimers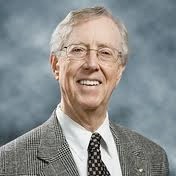 February 2012
Interview by Samuel Thompson
In January 2012 Barbara Day Turner received the honor of being named winner in the 2012 First Fest Arts and Culture division. An annual festival held on New Year's Day, First Fest offers residents of both San José and the Silicon Valley an opportunity to recognize the history-making achievements that have taken place in their community through a process of nomination and voting.
First Fest was started in 2009 by Leigh Weimers, author and semi-retired San José Mercury News journalist who one could say has "seen it all": having grown up in the Napa Valley – "a great place to grow up in the 30s and 40s", he reminisces – Mr. Weimers began his career as a journalist with the San José Mercury News in 1958 immediately after graduating from San José State University. "I had wanted to work for a major metropolitan newspaper – it wasn't when I started, but the city kept growing and the Mercury News grew with it, so I did end up working for a major metropolitan newspaper. When I started, the population of San José was 120, 000 – now it's close to one million. The development of Silicon Valley was a good thing, and being a journalist during that development was wonderful."
Due to the amazing technological advances born in the Silicon Valley, "Everybody worldwide knows about the Silicon Valley, " Weimers says, "but very few people associate both San José and the Santa Clara Valley with Silicon Valley." He continues to speak with awe and fascination at the numerous achievements that have taken place in the valley. "So many things have been conceived here, and (in creating First Fest) I wanted to give those things – from the first disc drive to the first Eggo Waffle – the attention that they deserved. The achievements and innovations in this valley – Apple became larger in value than Exxon Mobil and is now the most valuable company in the United States. San José has been a wonderful place to be over the last fifty years and I've been fortunate to interact with people who made that happen."
Now entering its fifth year, First Fest awards have been given in five categories including Personal, Arts and Culture, Business and Tech, Sports and Historical. Nominations are taken throughout the year, with voting taking place at the start of every calendar year. Weimers credits Connie Martinez of First Act Silicon Valley with the idea of making First Fest a virtual festival: "She thought that it would be more fun to do it online, where people did not have to come out anywhere on New Year's day."
Honorees are chosen through the online voting process and over the past four cycles have included the posthumous recognition given to Clyde P. Smith (who in 1966 became the first Black California Highway Patrol officer in San José and all of Santa Clara County), Bob Rempel (co-founder and first president of the first company to commercialize laser manufacturing) and, most recently, Barbara Day Turner and the San José Chamber Orchestra – the first San José ensemble to have received three ASCAP/League of American Orchestra Adventurous Programming Awards. Weimers shares a deep appreciation for Barbara's great ability "to weave the 'classics' with music of up-and-coming composers that is both a great evening of entertainment and also uplifting."
Being familiar with San José's recent musical history, including the demise of the San José Symphony and the creation of Symphony Silicon Valley (which is now in its tenth season), Weimers credits Barbara Day Turner with directly contributing to the longevity of concert music and orchestral performance in the United States. "Bringing forth new music – I can't think of a better way to breathe life into orchestras than the performance of new music and bringing it to new audiences. Known her for at least twenty years – came to fully appreciate it years later when I realized the body of work that she had created."
On Barbara as a conductor and leader, Weimers gives her and the orchestra the highest praise: "She knows her stuff, people recognize it and then do the best for her. The SJCO is really tight, musically – they sound wonderful."
In addition to having premiered over 110 commissioned works, mainly by regional composers, the SJCO is a vibrant and active component of cultural life in San José – much like Mr. Weimers. Upon his retirement from the San José Mercury News in 2005, Leigh was the recipient of many honors and proclamations. He remains an active member of his community and maintains a journalistic presence through his contributions to the online publication Silicon Valley Local magazine, and weekly posts to his blog, which is titled "Boomerometer" — a barometer on aging for Baby Boomers. He is "pleased to be semi-retired and not HAVE to do something every day to keep bread on the table – you do have to do something, though."
Weimers has combined keeping himself active with remaining very relaxed, and his perspective on so many things, including riding the waves of life's changes, is truly refreshing. Looking at his life and the region that he loves and champions, he shares with great pride that it is "one of the best places to live. San Francisco Bay Area, Silicon Valley – it's got it all."
For more information on First Fest, please visit www.firstfest.org.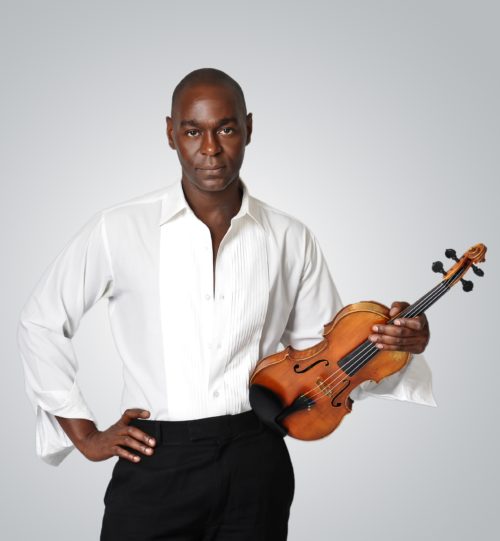 Samuel Thompson currently lives in Baltimore and performs regularly as a violinist with both the Delaware Symphony and Black Pearl Chamber Orchestra. As a writer, he is a regular contributor to violinist.com and has contributed to both Strings Magazine and Nigel Kennedy Online. You can read more of his work at samuelathompson.blogspot.com.