Kenneth Renshaw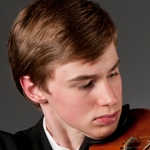 May/June 2012
Interview by Samuel Thompson
"…when a soul succeeds in accomplishing its goal, in fulfilling what it has agreed to do, there is a richness and specialness to the lifetime of that personality that is recognized and honored by its fellow souls, both physical and nonphysical."
…Gary Zukav, The Seat of the Soul
On April 12, 2012, violinist Kenneth Renshaw was awarded first prize in the Senior Division of the Menuhin Competition which took place in Beijing, China. Many of the previous winners, including Tasmin Little, Isabelle van Keulen, Nikolaj Znaider, Ilya Gringolts, Julia Fischer and Ray Chen have all gone on to establish major international careers.
Kenneth Renshaw is one of the featured soloists with the San José Chamber Orchestra during its annual Young Artists Concert, which takes place on Sunday, May 20, 2012. Already a veteran of the concert stage, the eighteen year old Renshaw has a very impressive list of credentials: in 2008 he was named a Jack Kent Cooke Young Artist by National Public Radio's "From The Top" on which he was featured, and also won the California Youth Symphony Young Artist Concerto Competition the same year. In 2009, Kenneth was awarded First Prize in the 2009 Los Angeles Philharmonic Bronislaw Kaper Competition. He has appeared as soloist with orchestras including the China Philharmonic, The Staatskapelle Weimar, and the San Francisco Symphony Youth Orchestra.
During our conversation-a short one due to a travel snafu that resulted in much rescheduling-Kenneth showed a remarkable amount of poise and spoke with a level of humility, self-awareness and clarity that is hallmark of many great artists. Regarding his recent competition success, he shared that "it is a little bit intimidating, as there are so many amazing artists who have come through this competition. I choose to do competitions because they are very useful in that they help me to work hard towards a goal, and to think about music on a much deeper and detailed level than I would if I were not participating."
This level-headedness and focus on music making at the highest level has lead to a keen level of maturity. "I wasn't expecting anything at all-you never know what to expect in competitions," he said. "No matter how well prepared you are, you never know what the outcome is going to be. I didn't care so much about what the results would be as much as I was grateful to participate and meet so many incredible young violinists, meet the jury, and attend the master classes."
When asked how and if capturing such a large and important honor has changed his life, Renshaw grew reflective: "Before the competition, for the last two years, I definitely knew that I wanted to play music for the rest of my life. I truly enjoy solo, chamber music and orchestral playing, so this competition didn't really change my mind about that. Winning has made me more motivated to go even further and delve even deeper into the music as there will probably be many opportunities that come with it." Those opportunities include performances with the Peking Sinfonietta the following season.
A native of San Francisco, Kenneth began playing the violin at the age of four ("or five-quite a long time ago", he said) and has been involved in the musical life of his home region for quite some time. Having had many teachers through his developmental years, he spoke very highly of Li Lin, his teacher and mentor of the last seven years. "Li Lin is unbelievable because he has this uncanny knack of knowing exactly what to bring out of each student. All of his students sound so different from each other, which I respect because on both musical and technical levels he is able to bring out their unique voices as much as is humanly possible at the time."
For his performance with the San José Chamber Orchestra, Renshaw will play J. S. Bach's Concerto in E Major, and "is really looking forward to it. I have known of Barbara Day Turner through a mutual friend, though I have not 'officially' met her. It is always exciting to work with a musician who shows his/her personality through their musicmaking."
The reverence with which Renshaw spoke of his mentor Lin is similar to that he expressed about Itzhak Perlman, with whom Renshaw has studied for last few years during the annual Perlman Music Program. "I have been going to the Perlman program for the past few years, and it's one of those places where once you go you keep going back…Mr. Perlman has a very warm, empathetic and comfortable personality. He does not like to get too overbearing or serious with his students, although he does demand a very high level of music making. He's not an intimidating personality-once you get past that first encounter with him-which can be intimidating because of his reputation-then itís really wonderful to work with him."
With a calendar of concerts and opportunities to collaborate with some of the most important artists of our time, Kenneth is very focused on his future as a musician. After completing his senior year of high school ("less than a week") and the summer with Mr. Perlman, Kenneth will attend the New England Conservatory where he will study with Donald Weilerstein. At NEC he will be joined by Brian Hong, a violinist and Virginia native who is also a "From The Top" alumnus.
Like his teachers, Renshaw does not display an overbearing level of seriousness when speaking of his craft: again, one is immediately drawn to his clarity and true humility. One can, however, sense the wonder he feels while viewing the horizon: !There is a new generation of classical musicians emerging and it's a very exciting time."
Kenneth Renshaw was one of the featured soloists in the San José Chamber Orchestra's annual Young Artist Concert, on May 20, 2012 . To hear and view Kenneth's performances at the 2012 Menuhin Competition, please visit zhuanti.ccom.edu.cn/mny2012/senior/en/kennetharthurrenshaw/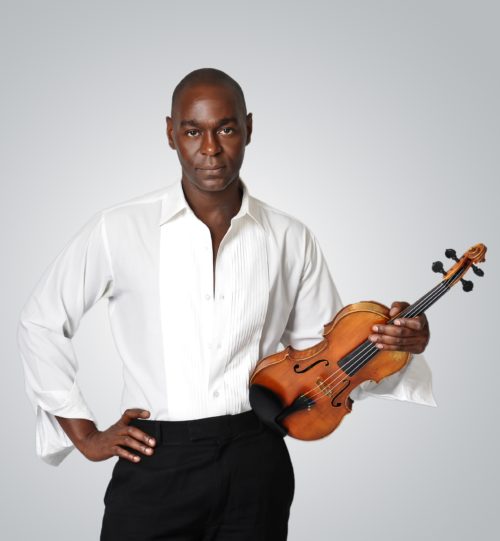 Samuel Thompson currently lives in Baltimore and performs regularly as a violinist with both the Delaware Symphony and Black Pearl Chamber Orchestra. As a writer, he is a regular contributor to violinist.com and has contributed to both Strings Magazine and Nigel Kennedy Online. You can read more of his work at samuelathompson.blogspot.com.