Jennifer Kloetzel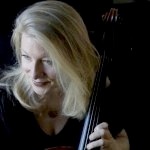 January 2012
Interview by Samuel Thompson
To live a full life requires a combination of commitment to one's true self and one's mission and a true ability to remain both open and curious to possibility. Through having made the decision to leave an enviable life of working as a freelance musician in New York City fifteen years ago to embark on a journey that includes championing the works of living composers, Jennifer Kloetzel is one of the many who embody that philosophy. Ms. Kloetzel, cellist of the San-Francisco based Cypress String Quartet, is the featured soloist in The Art of the Cello, an evening of music being presented by the San José Chamber Orchestra that includes the premiere of Cloud Atlas, a work for cello and orchestra written by longtime collaborative partner Elena Ruehr.
"San Francisco is filled with an 'entrepeneurial spirit'," Jennifer says about her current city, "and when the Cypress Quartet started here we felt that we were surrounded by people who were very focused on creating something without a real knowledge of what the outcome would be. I relocated from New York to San Francisco to start this quartet. It was a huge leap of faith, of course, to move across the country with no job, but the idea of starting something seemed very interesting."
Reflecting on the early days of the Cypress Quartet, Jennifer shares that they "worked very intensely during the first year, not only rehearsing but also talking about our mission and what we wanted the quartet to be. It was of course very challenging, as we made a commitment to ourselves that resulted in decisions like not taking outside work unless it involved the entire quartet, but that was the decision that we made." The decision to focus on building a string quartet and the steadfast maintenance of that vision has paid off: in addition to playing ninety concerts a year, both nationally and internationally, the quartet has released twelve recordings ("Our thirteenth recording is being released in March 2012") of repertoire ranging from works of Beethoven and Haydn to those of living composers, including the string quartets of Elena Ruehr and works by Pulitzer Prize-winner Jennifer Higdon and maintains an important presence in the San Francisco Bay Area.
The ensemble's presence in San Francisco includes the presentation of its annual Call & Response concert at Herbst Theatre and collaborations with groups including the San José Chamber Orchestra. Their association with SJCO came in 2010, with the premiere of Pablo Furman's "Paso del Fuego" for string quartet and chamber orchestra, "a massive work that was based on a cipher of each of our names," Jennifer reminisces. "It was at that concert that Barbara Day Turner and I spoke about working together again. I really appreciate what Barbara does: it is vitally important for living composers to have musicians champion their work."
Consequently, Elena Ruehr was already working on a piece for Ms. Kloetzel: "The first piece of Elena's that CSQ heard was her Third Quartet, which was premiered by the Borromeo Quartet, and from that moment the quartet began commissioning her. She has since written two works for us. Cloud Atlas, a piece that was originally being written for me, transformed into this piece for cello, string orchestra and harp that is being premiered alongside Michael Touchi's Tiento for 8 Cellos accompanied by other strings and known works including both J. S. Bach's Suite No. 1 for Unaccompanied Cello and Heitor Villa-Lobos' Bachianas Brasileiras No. 5 (written between 1938-45) for soprano and cello ensemble.
The responsibility involved in presenting a program of music that spans centuries is hardly a challenge for Ms. Kloetzel: quite the contrary, as the Cypress Quartet has been praised for their ability to present standard works from a new perspective while making new music sound known. "I thought that it would be wonderful to start with something known," Ms. Kloetzel shares. "In contrast to the energetic opening movement of the Bach Suite, The Ruehr is a piece characterized by very long, soaring lines that starts with a cadenza exploring the entire range of the cello before the orchestra comes in." Michael Touchi's Tiento "has some of the same energy as the second movement of the Villa-Lobos, but of course I'm not sure as to 'what the piece is going to be' until we get into rehearsal. Being a chamber musician, of course we want to know what the piece is going to be but we do not have a real opportunity-even with studying scores-to get a real grasp of these works until we begin to put them together in a context that includes other musicians."
Jennifer's attitude to keeping alive is both holistic and philosophical: "I think of [Ignaz] Shuppanzigh, the violinist who premiered all of the Late Beethoven quartets," she says. "Schubert later heard Shuppanzigh play Beethoven, and his writing later changed as a result of that exposure. There is that degree of collaboration that has driven things forward and continues to drive things forward."
Ms. Kloetzel's insightful and thoughtful approach to both musicmaking and life is exemplified through her veiw of our curent cultural landscape. "I think what worries us is that so much is distracting us-there was a time when people WOULD go to the symphony to hear what the new works were. However, we are reaching a point when there are students whose parents did not listen to this music."
"Because I have done so much work in schools, I think that it is vitally important for young people to hear really fine performances. I have played for 120,000 kids and have never had a kid say it was boring. The reaction that young people are having to new music-the music of their time-is inspiring, and really gives me hope."
Jennifer Kloetzel performed with the San José Chamber Orchestra on Sunday, January 8, 2012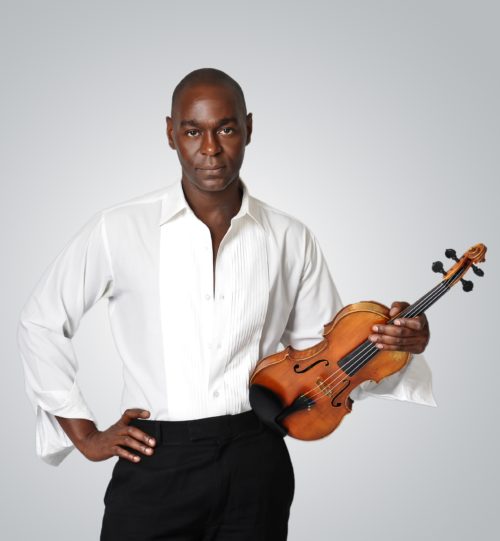 Samuel Thompson currently lives in Baltimore and performs regularly as a violinist with both the Delaware Symphony and Black Pearl Chamber Orchestra. As a writer, he is a regular contributor to violinist.com and has contributed to both Strings Magazine and Nigel Kennedy Online. You can read more of his work at samuelathompson.blogspot.com.