Eric Kujawsky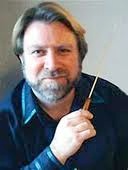 March/April 2012
Interview by Samuel Thompson
"Follow your bliss and don't be afraid, and doors will open where you didn't know they were going to be." – Joseph Campbell
When thinking of arts organizations and the concept of "service" undertaken by said organizations, one usually considers of educational concerts, in-school performances, and activities that take place beyond the concert hall. These are, of course, priceless endeavors – however, the concept of "service" can also be extended to the members of the organizations themselves. In his twenty-seven year tenure as Music Director of the Redwood Symphony, Eric Kujawsky has successfully worked both in service to the San Francisco Bay arts community and the many musicians who perform in the all-volunteer orchestra: through the performance and recording of large and important works of the orchestral repertoire, the Redwood Symphony continues to live out its mission to "enrich the lives of its musicians and the community by presenting spirited, high-quality performances of ambitious orchestral music in an innovative, education al and entertaining format."
The Redwood Symphony was founded in 1985. "I had just finished my DMA in conducting at Stanford University" Kujawsky shared in a phone interview, "and decided to start an orchestra. In a region where there are many orchestras, I did want to impress people, so the focus became both on big projects and big pieces – works that were once reserved for the major orchestras. " The commitment given by the musicians – an all-volunteer group – is something both inspiring and enlightening. "Our members come from all over the Bay Area and includes people from all walks of life, including members of other orchestras. Their excitement and continued participation stems from the fact that the Redwood Symphony provides something both to the larger community and the musicians themselves that many other groups don't, that being performances of cutting-edge repertoire."
The list of works performed by the Redwood Symphony is incredibly impressive and includes all of the symphonies of Gustav Mahler, West Coast premieres of works by Leonard Bernstein, Danny Elfman and Elvis Costello, and six performances of complete operas in concert including both Porgy and Bess and Don Giovanni.
Equally impressive and unparalleled among community orchestras is the Redwood Symphony's highly praised body of recordings. Since it began recording in 1992, the orchestra has recorded six compact discs of challenging masterworks by Claude Debussy, Aaron Copland, Igor Stravinsky and Béla Bartók. The opportunity to record came with "a new audiophile recording company that had started, Clarity Recordings," Kujawsky says. "We made two recordings with Clarity Records, the first being a coupling of Igor Stravinsky's The Soldier's Tale and Petrushka. After that partnership dissolved we started our own label – Redwood Recordings – and were later able to buy the rights to the Clarity recordings."
One significant highlight of the orchestra's six disc discography includes its 2000 recording which features both endings of Bartók's virtuostic Concerto For Orchestra alongside Enescu's First Rumanian Rhapsody. Kujawsky takes a very philosophical look at the recording industry, from the past to the future: "Now that we're thinking of our seventh CD – we don't have to produce an actual CD as everything can be put in the cloud. I still miss the LP," he shares. "The program notes were very educational."
The growth and development of the Redwood Symphony has taken place almost in tandem with that of the San José Chamber Orchestra, which was founded in 1991. Kujawsky expresses excitement about guest conducting the orchestra in what he calls a "high-energy" program. "I love the music of Michael Daugherty. He has such an ability to combine classical idioms with popular styles like jazz and funk." Being a clarinetist – "I now play just for fun" – he relishes the chance to conduct Aaron Copland's Clarinet Concerto, which will be his second collaboration with Michael Corner. Also featured is a string orchestra arrangement of Beethoven's String Quartet in C Major, Op. 59, No. 3. "This arrangement – 'retouching of the quartet' – is conceptually akin to Mahler's work on the Beethoven symphonies. It is still evolving, and the changing elements are fascinating to me. In the outer movements, a solo quartet will be featured as a reminder of the origins of the piece, and the addition of the string bass also brings more options." Thinking of Mahler again, Kujawsky muses that the compositional process is one that first exists in the imagination but is also open to the changes possible through bringing those compositions to life in performance.
So is there any challenge to conducting a chamber orchestra when one is drawn to larger works? "I have been leaning towards late works for quite some time, including those of Bartok, Mahler, Sibelius, Stravinsky, Mozart, Brahms and Beethoven," Kujawsky says. "Every conductor is a storyteller – and the telling of that story might involve changes, from dynamics to orchestration or the number of players. For me, this is all a labor of love – blazing new trails in what the possibilities are for community orchestras".
Eric Kujawsky conducted the San José Chamber Orchestra in a performance featuring works of Beethoven, Copland, and Michael Daugherty on Sunday, March 25, 2012. For more information on the Redwood Symphony, please visit www.redwoodsymphony.org.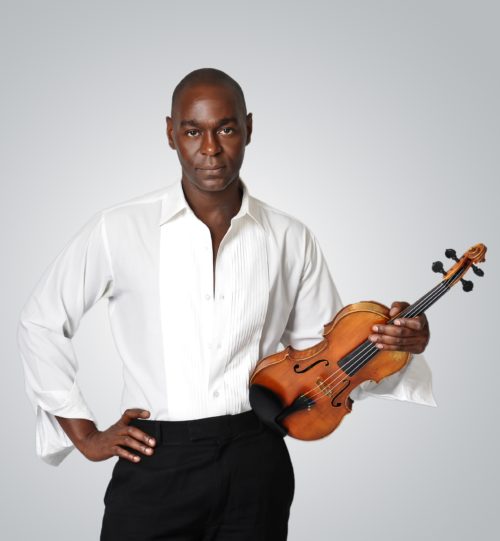 Samuel Thompson currently lives in Baltimore and performs regularly as a violinist with both the Delaware Symphony and Black Pearl Chamber Orchestra. As a writer, he is a regular contributor to violinist.com and has contributed to both Strings Magazine and Nigel Kennedy Online. You can read more of his work at samuelathompson.blogspot.com.